PermaLift Foundation Repair

" The Permanent Solution "
Ensure that your foundation is strong and resilient with effective foundation repair in Dallas/Ft.Worth. Our skilled technicians use our efficient piling systems to thoroughly repair the structure of your residential or commercial property.
Foundation Maintenance Program

High plasticity clay soils, as are typically found in the Dallas/Ft.Worth area, exhibit a great amount of expansion and contraction caused by seasonal moisture changes and varying weather conditions. Clay soils that become to dry will shrink and not be able to maintain the physical elevation of a structure's foundation. High ambient temperatures and long periods of inadequate rainfall can cause moisture loss several feet below the surface and take a devastating toll on foundations. Conversely, clay soils that become overly saturated can lose their load bearing capacity.
Guidelines regarding residential foundations and soil moisture changes
* The key to maintaining foundation elevations is proper drainage. Water should always run away from the foundation with no pooling of water near the foundation. Soil should be about 2" below the top of the perimeter grade beams, and slope about 1-2 inches per foot for a minimum of 18" away from the perimeter grade beams. It is recommended to place fill dirt at perimeter grade beams , gutters and splash blocks under downspouts. Only clay soils should be added around the perimeter, NOT porous or sandy soils.
*Keep an eye on the soil conditions around your house by looking at the " soil line," which is where the soil meets the concrete beam wall. If the soil line has pulled away from the foundation more than a 1/2 inch, it is time to water. Ideally, the soil should be snug against the wall. If you see that the soil has pulled away, it is recommended to not add water directly into the separation because it may settle under the beam and make the soil in that area too wet. Instead use a sprinkler or a soaker hose. The separation should close by itself in a few days.
* The moisture content of the soil at the perimeter of the foundation should be slowly increased and maintained during all seasons. Water the foundation in a uniform and systematic manner with an automatic sprinkler system or soaker hose placed 12 to 18" from the perimeter grade wall. The key is to keep the soil moist , but not muddy. Watering every other day for about twenty minutes is usually sufficient, should be increased during very hot, dry periods when drying cracks in soil appear. During hotter seasons, the South and West sides of the house may require more watering because of exposure to more direct sun than the North and East sides.
* It is recommended to not plant trees or shrubs next to the foundation because their roots sap moisture from the soil, both at the foundation and under the slab. This then lowers the moisture content of the active supporting soil at various places, which can cause differential settlement of the foundation. Trees, in particular, should be planted no closer than their expected growth height (i.e. if a tree is anticipated to grow 30' tall, it should be planted at least 30' away from foundation.) Also, certain fast growing bushes (like red-tipped Photinias) should be avoided completely. They consume large amounts of water, hence fast growing.
Most major foundation movements can be prevented if the active supporting soil is well maintained. The extent of distress will be lessened and the service life of the structure will be considerably increased.


Signs of Foundation Problems













Brick and Mortar Cracks

Garage Door Problems

Pier & Beam Post Problems

Floor cracks

PermaLift Concrete Piling System
*Provides permanent solution when properly designed and installed
*A safety factor is provided by load distribution and thixotrop
*Use of rigid steel connectors helps prevent horizontal movement during and after installation
*Soil's load bearing capacities tested by driving pilings into soil
*Pre-cured/tested used to allow immediate leveling of structure
*Custom-fitted for your home with all the advantages of the Perma-Lift system
*Proper depth can be reached by driving against the weight of the structure being raised
*Guaranteed for the life of your home

PermaLift Double-Walled Steel Piling
*The load of the structure bears straight down on steel pipe, ensuring a straight and vertical shaft
*Depth and alignment can be measured and checked through the center of the piling
* Narrow diameter and smooth surface allow maximum deapth to be reached
*Multi-walled pipe provides extra stiffness, ensuring a straight shaft
*A safety factor is provided by load distribution and thixotrop
* Steel pier systems often reach bedrock
*Entire piling is buried and out of sight
*Rustproof concrete top assembly
Proper drainage is essential to the stability of any structure

Foundation Repair Association Member

Home Advisor Elite Service Provider

Accredited with the Better Business Bureua. A+ rating

Texas Builders Association Member

Recent Work on Property Foundation Repair in
Dallas/Ft.Worth, TX
View examples of our recent work on property foundation repair in Dallas/Ft.Worth, TX. We offer thorough foundation services for both residential and commercial properties.
North Richland Hills, Texas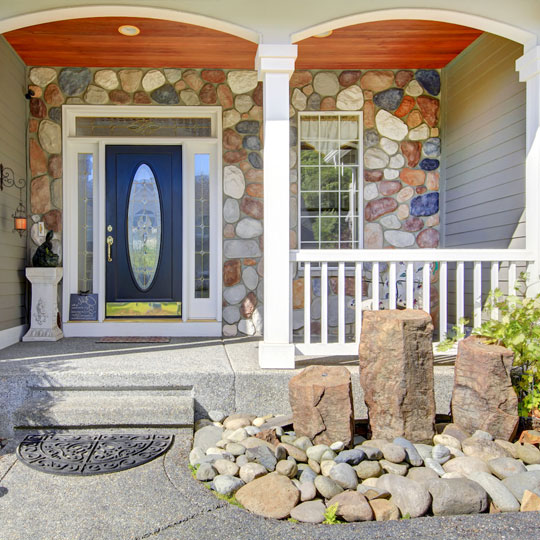 Westlake, Texas
Testimonials of our Structural Damage Repair in Dallas/Ft.Worth, TX
Our testimonials section features the positive feedback we have received from customers who received our services in structural damage repair in Dallas/Ft.Worth. We pride ourselves on delivering thorough and efficient repair services every time.
I am a realtor and me and my clients have been using Perma Lift Foundation Repair since 2004. They have repaired over 40 residential and commercial properties for my clients, including my home in Colleyville.
My neighbor used them a couple of years ago and was very pleased with the quality of work. So, we used them as well and would highly recommend them.
The crew was very professional and polite. I would use them again, but I hope I don't have to.
Samantha R
I buy houses. I have used PermaLift since 2005. They have repaired residential and commercial properties. I was satisfied with the quality of work on every property.

PermaLift repaired my house which had major structural damage. They worked with a structural engineer I had hired. I was impressed. Two other companies refused to bid.
I could see the cracks in the sheetrock in my bedroom close as they lifted my house.
Linda H
They were recommended by our realtor. We were selling our house. They agreed to let us pay them at closing. That helped us out ALOT !
I had to call them back out 4 years after repairs were done. It took them a couple of weeks because of their schedule, but they came out and adjusted piers. At least they honored their warranty. My friends hired a different company that never came back out.

Contact us today for a free structural inspection, written estimate and elevation profile & pier placement diagram. We thank you for the opportunity and look forward to working with you.